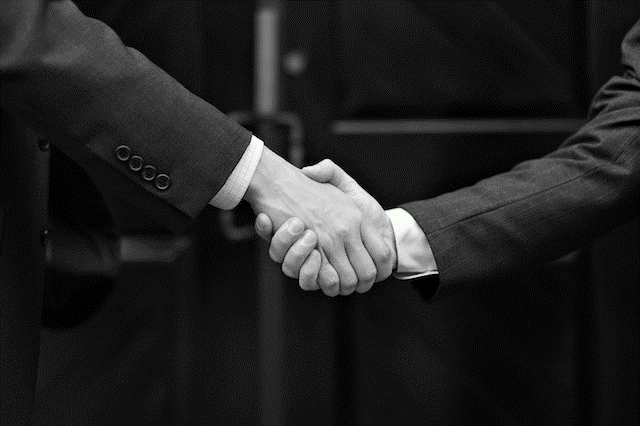 Introduction:
Law firms sell legal services.
Legal services is advice and to give advice, you need people.
The better your people, the better the advice and this is why law firms fight their rivals for the best people.
Law firms sell hours (of advice) and in order to sell more, they need more people.
Law firms (like all businesses) want to grow revenue and profits. Partners want to have the maximum incentive to take the risk of providing advice and for sacrificing so much to be where they are. In order to do this and make more money, all law firms need to add people.
This thought leadership piece assesses what lawyers who move laterally bring to a law firm and how to attract these people.
What do the lawyers bring?
If you speak to a Practice Group Leader or Managing Partner, he or she will say Lawyers bring problems. Their endless requirements of where their office is, what laptop they are provided with, how they do their expenses is a massive headache for a law firm. Have lawyers become too greedy?
However, that aside, lawyers bring clients and expertise.
If a law firm gets it right (and sells correctly), they will unearth a lawyer that has a strong book of business.
The ultimate scenario – Great law firms add lawyers who come with some of their own business but also an expertise that can be sold to the firm's existing client base. If there is genuine synergy then lateral moves can add exceptional value.
The fight for talent
Attracting law firm talent in 2019 is harder than ever.
The "fight for talent" has intensified beyond belief because every international law firm wants to survive and wants to do well. Since 2010, we have seen great law firms collapse on both sides of the Atlantic. When Dewey & LeBoeuf closed its doors in 2012, the whole legal industry stood up and realized that no law firm is too big to fail.
When Howrey and it's 700 lawyers and it's history dating back to 1956 failed, senior commentator in the legal industry put it down to the fact that the firm was "a specialist firm doing antitrust and intellectual property" and it was widely thought that boutiques (however international) can't keep pace with the full service international firms with big balance sheets and fire power.
To avoid following in these previously great law firm's demise, law firm leaders look to add revenue and profits (and keep their cost base within reason) and they are under considerable pressure to do so every year.
Backdrop:
Given that the market size remains fairly static and organic growth can produce between 0-5% in the established markets, driving growth, in 99% of cases relies on lateral recruitment. If law firms can't attract the right talent, it is very difficult for them to grow.
How do you win the race for talent?
Lawyers are not well known for their ability to sell.
Historically, there was also no real emphasis or need to bring new lawyers to any firm which meant that in years gone by, lawyers who were leaving were getting pushed out of their current home. It was so rare for a Partner or a group of lawyers to move that the firm assessing an opportunity would do it with skeptical eyes and great caution.
Nowadays, the frequency of moves is so high and so important, law firms have had to change. The strive to be more international is one cause of this higher level of activity.
Great law firms build their reputation by doing great work, but they also build functional teams that are designed to attract stellar candidates and bring over the group, their team, their clients and more.
The best law firms go one step further and put a huge emphasis on integration because that it's how you achieve the "Ultimate Scenario" of adding lawyers who come with their own business but also an expertise that can be sold to the firm's existing client base.
How to sell to a lateral?
When you are interviewing a lateral Partner, Group or Associate, remember they are interviewing you, not vice versa. Remember that if you land an Associate, you are potentially adding $1m of revenue (assuming your average revenue per lawyer is $1m). If you're adding a Partner, they might have as much as $40-$100m of revenue that comes with their book of portable work.
The other things that you need to keep in mind are:
The candidate in front of you can join you but can probably join 10 other law firms. If it's a Capital Markets, M&A, Private Equity Partner in one of the major financial centres, they can probably choose you or 30 other law firms who are investing in those practice areas.
Context is key. Remember that you know your law firm well but the candidate doesn't so giving them context about who you are, the strategy, what you're good at, what you're not good at (which scares conventional recruiters but candidates love honesty) and more.
Remember to sell culture, how collegiate you are, the revenue that the firm can give to the candidate.
Avoid asking about portable business. Any law firm that is looking to buy business will ultimately fail and candidates know this now (particularly after Dewey & LeBoeuf).
Be strategic and be honest. Prospective laterals can see straight through a wavering strategy pitch and dishonest people (this can derail a process immediately).
Think about what would make a Partners life easier, what could be appealing to them and emphasize this. This does more than just boring selling, it also shows that you understand and that is what every lateral wants to see!
Process:
Law firms that have a strategy and can communicate the strategy to a group of Partners internally (an Executive Committee and other leaders) are one step ahead than others. If the leaders of a law firm can get buy in from this group, it means that they can communicate it to a lateral.
Having more than one or two people "singing from the same song sheet" means that a lateral buys into the strategy and the sales points about the firm and is more likely to make the move.
If there's disparity in the message, then a law firm has shot itself in the foot and will have a very limited ability to attract talent – regardless of how powerful it's brand, it's profits and balance sheet is.
Designing the right recruitment process is fundamental to a law firm's success. Getting it right means you should take great care when a law firm hires a Chief Talent Officer, Recruitment Director or similar role and also means that a law firm should picks it recruitment supplier very carefully too (see my article called 'The most important decision of any law firms leader: Contingent Legal Recruitment vs Retained Search').
About the author:
Crasner Consutling is a pre-eminent force in global legal search and consulting.
Nick Crasner is an award-winning professional. Mr. Crasner is one of the most high-profile headhunters, management consultants and retained search professionals in the world.
Mr Crasner has helped countless law firms design their recruitment strategy and has executed some of the largest and most significant lateral team deals in history.