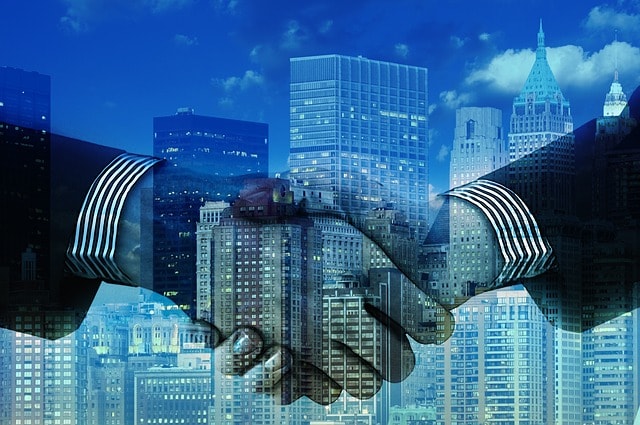 Law firm mergers are something of a modern phenomenon, as companies across the world join up to become forces to be reckoned with. By integrating two or more established law firms, the result is more offices, more expertise, more clients and more revenue. Not to mention that a merger can create a more recognisable international brand to beat the competition.
It is certainly becoming the norm for successful law firms to merge with other successful law firms to create newly combined businesses. It seems that these organisations can use this primary strategy to be in a better position to serve clients at home and abroad by joining forces. Read on for a roundup of some of the biggest law firm mergers in recent history.
CMS, Nabarro & Olswang
These three city law giants confirmed in autumn 2016 that they would be performing a merger, and not just any merger – the biggest ever in the UK. With over 1,000 partners and offices operating in almost 40 countries, this new combined law firm made UK history by creating the sixth biggest legal business in the world. Officially merging in May 2017, the new legal practice is reported to have a global turnover of more than €1.2 billion.
DLA Piper
Since 2005 when this law firm was founded with a merger, it has taken on the world acting on more mergers and acquisitions than any other law firm on the planet. Originally it started with two US law firms joining up with UK firm DLA LLP. Ever since it has continued to acquire legal practices all over the world, most recently in Copenhagen and Lisbon. DLA Piper is supported by over 1,000 lawyers worldwide.
Dentons
This multinational law firm is a prime example of a super successful merger. Founded in 2013 by the combining of three legal practices, it is now the biggest multinational law firm in terms of lawyer numbers. They have been acquiring law firms ever since, and have just expanded into Mexico and the Netherlands.
Arnold & Porter Kaye Scholer LLP
One of the most notable mergers of 2016 was between Arnold & Porter and Kaye Scholer. The new American law firm now has 1,000 lawyers servicing clients from New York to Washington DC. It may not be as much of a global merger as the ones mentioned above, however it is now a big player with a large number of lawyers for a two-company merger.
Are you considering a possible merger? Take advantage of Crasner's consulting service, we are experts in law firm mergers.