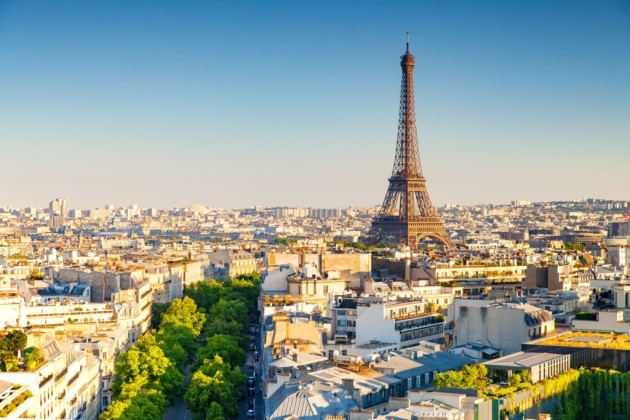 Crasner Consulting delves into the Paris legal market
Introduction
Since Emmanuel Macron rose to power in 2017, France has gone through a set of transformative economic policies which have generated a sense of revived liberalism and bullishness about the country's economy. What is widely described as the "Macron Effect" has led to vast increased business activity.
For example, in 2017 the involvement of French companies in cross-border M&A operations increased by approximately 50% compared with 2016. According to a wide number of Economic commentators, this surge can be accredited to deep reform in the French Labour code by Macron.
Whilst the impact of Brexit (and Brexit itself) is still not fully known, the outlook for France is positive and this has had a dramatic effect on the legal landscape in the country.
Law Firm Landscape
France has long been one of the most important legal markets in Europe. The French market is well known as a Centre for International Arbitration and Corporate & Banking matters; the latter feeding from the vast array of French banks.
Paris is a mature legal market and international law firms have been in the city for decades, for example Cleary Gottlieb opened its doors in France in 1949. That said, Paris remains a fluid market with:
A high volume of lateral moves; and
Office launches of international law firms.
Whilst international law firms have a significant presence in Paris, there are a high number of quality French boutiques that have prominence across major practice areas. Corporate and Finance is an obvious area to highlight this trend with Darrois Villey Maillot Brochier and Bredin Prat (Slaughter & May's "Best Friend" in Paris), the two most successful and powerful French corporate and finance brands in the market.
Given the fragmented market there is fee pressure and a crowded market place with great lawyers.
Recent Lateral Partner Moves Paris
Mergers & Acquisitions and Private Equity expertise are the two sorts after practice areas. International Arbitration, Litigation, Finance, Intellectual Property, Employment and Tax remain buoyant.
Here is a selection of some of the major moves involving international firms in Paris over the course of 2018 and the start of 2019:
Renowned corporate Partner, Stephane Sabatier joined Winston & Strawn to re-engineer the firm's corporate practice in Paris (Corporate M&A/Capital Markets)
French Head of Corporate, Saam Golshani and fellow Partner, Alexis Hojabr join White & Case in a 6-lawyer haul from Orrick
Dechert hires leading Finance team from Mayer Brown. The five-lawyer real estate and finance team was led by Partner Privat Vigand.
Corporate Partner Laurent Bensaid joined King & Spalding to launch the corporate practice from Hoche & Associes. Laurent Jaeger, Orrick energy and infrastructure Partner also joins King & Spalding at the same time.
King & Spalding hire 3 lawyer Real Estate team from Ashurst. Partner Guillaume Aubatier joined the firm with Counsel Dorian Scemama and associate Malvina Dahan.
Corporate Partner Anne Reffay joined Ashurst from Jones Day.
Charles Russell Speechly hired Corporate Partner, Sandrine de Sousa from Bersay & Associes (Corporate M&A and Private Equity).
Dentons hired a team from King & Spalding to grow its real estate offering in the city. The three-strong lawyer team joining Dentons was led by partner Pascal Schmitz.
Olivier Diaz left Skadden to join Gide in groundbreaking Paris lateral move.
DLA Piper launched a funds offering with Corporate Partner Benjamin Aller from leading asset management consultancy MJ Hudson.
DLA Piper strengthened the firms tax practice with the hire of 3 Partners, Sylvie Vansteenkiste, Raphaël Béra and Fanny Combourieu, from Reed Smith (Tax).
Recent Office Openings in Paris:
January 2019 – English law firm DAC Beachcroft announced the launch of their Paris office with an 8-lawyer team from HMN & Partners. The team was led by partners Vladimir Rostan d'Ancezune and Christophe Wucher North, will focus on the global and domestic insurance and industrial risks sector.
January 2019 – UK disputes firm Signature Litigation announced the launch of their new Paris office. The team was led by a three-partner team, comprising Thomas Rouhette, former head of Hogan Lovells' Paris disputes practice, Sylvie Gallage-Alwis, previously a member of the litigation team of Hogan Lovells for over 10 years, and Emmanuèle Lutfalla, an insurance and reinsurance litigation specialist, who joins Signature Litigation from Soulié & Coste-Floret, a boutique French insurance disputes firm.
October 2018 – Global Powerhouse, Kirkland & Ellis made groundbreaking move into the Paris market with two strong Private Equity Partners Vincent Ponsanaille and Laurent Victor-Michel from Linklaters.
March 2018 –Michel Frieh of DLA Piper launches boutique firm Frieh Associes focusing on Private Equity and M&A.
International Law Firms Currently Not in Paris
There are a number of major international law firms whom haven't launched in Paris currently and these are as follows:
Strategy
A clear, well defined strategy and business plan are essential for building your office in Paris.
Given the competitive market, a stringent and well assessed plan will pay dividends as firms look to build their Paris Based.
Whilst targeting clients and practice areas is important, preparation needs to extend far beyond this to establish fruitful current relationships that are transferrable to Paris and ultimately a profitable office.
Firms need to consider major key factors for expansion in Paris:
The sort of work they are targeting with a key focus on corporate & finance and international arbitration being the core practice areas;
Their USP for winning this work, given how competitive the market is for this "core" practice areas;
How much work the firm can generate from international corporations across France, Europe and internationally;
Financial modelling to make the correct and profitable investments (with a long-term view);
Adapting the firm's international practices tailored to the Parisian market; and
Having the sector experience and technical expertise to advise specific clients on individual deals, especially French corporate heavyweights; and
Having enough work and the desire to transfer work to the Paris market and use Paris as an integral cog to a firms international offering.
In addition to these points, fees are an extremely important issue. Fees charged out at the high end of the market are between €1000-€1200, but these fees are only achieved by a small number of firms, mainly renowned boutique French firms, such as Bredin Prat or Darrois Villey Maillot Brochier along with Weil Gotshal, Cleary, Skadden and one or two others. Therefore, Executive Committees and Leaders of US law firms need to appreciate that the market will generally not be able to match the rates in London, although they are not far away.
In the midmarket, competition on fees is extremely high and flexibility is inherently needed. For example, most midmarket M&A and Private Equity firms charge between €400-€800 per hour dependent on the size and value of the transaction. Most transactions in Paris that sit in the midmarket are between €100-500 million, with only a select few transactions that peak over €1 billion in any given year.
Successful international law firms have been successful in the market by adapting and tailoring their strongest and most reputable practices to Paris, building a reputation on the basis of a few partners and then making a number of high-profile lateral hires. Preparing an individual business case with clients who already have vested interests in the Paris market place is the key to a successful growth in Paris.
In addition, legal listings and rankings play a large role in the reputation building of international brand in the Paris marketplace. International directories such as the Legal500, Chambers & Partners and Who's Who Legal draw Paris lawyers at the top of their professional game. Reputation is therefore key and a strategic miscalculation would be damaging to the firm's success in Paris.
Market Expectations
Paris, historically, has been an important hub for international arbitration and transactional work, especially M&A and private equity and this will continue to be the trend. For example, in 2017 France accounted for 29% of European transactions[1].
Having said this, there are a number of challenges for international law firms to navigate through during the course of the next 5 years, such as the impact of Brexit and geo-political issues across Europe. There are a handful of questions that still stand unanswered:
Post Brexit, will corporates look to France as a key hub for transactional work or will they look to other dominant European economies, such as Germany?
Will the European Union play a significant role in the global transactional landscape moving forward or will London take the burden once Brexit is complete?
Will international banks and other major international corporations shift offices out of the UK to Paris or will it be to other locations, especially with a focus on Frankfurt?
There are a number of questions that we aren't definitive on yet, but international firms continue to invest in France rather than retract investment. Kirkland & Ellis launching in Paris is a clear statement of intent to invest. This move sent a shockwave around the global legal market and sets the stall out for other international firms to enter a key global market.
About the authors:
Crasner Consulting is a pre-eminent force in global legal search & consulting. Headquartered in London, Crasner Consulting has considerable experience helping the Boards and Management Teams of US and UK law firms to launch and build their operations around the world.
About Jack Robertson (Co-Author)
Mr. Robertson Co Chairs Crasner Consulting's Paris and Asia practices and works with the Partners and Principal Consultants of the firm on major assignments. Mr. Robertson delivers some of the highest calibre research, project management and execution on assignments for US and UK law firms.
Mr. Robertson has particular expertise working in the London, Paris and Hong Kong markets and concentrates on Office Openings, Lateral Partner search, Practice Launches and Restructurings where he is involved in helping US and UK law firms rebuild their practices in Hong Kong, France or the UK.
Mr. Robertson is a thought leader and has written extensively on the legal markets in France, Hong Kong and internationally.
About Nick Crasner (Co-Author)
Mr. Crasner is the Founding Partner of Crasner Consulting. He is one of the world's most high-profile legal headhunters and management consultants. He is a trusted advisor to management teams of law firms.
Based in London, Mr. Crasner has previously lived and worked in Asia, Continental Europe and the Middle East. Mr. Crasner has assisted numerous US and UK law firms on transactions (office openings, lateral teams and Partner recruitment) across Continental Europe, the Middle East and Asia and has executed assignments in all of the major international legal hubs outside of London and New York. He has extensive experience in the development and project management of large law firm office openings, restructurings, build outs, teams and individual Partner search where he helps international clients enter and build up their presence in a given market.
[1] A French Approach to Cross-Border Mergers & Acquisitions https://www.ma-review.de/a-french-approach-to-cross-border-mergers-acquisitions/