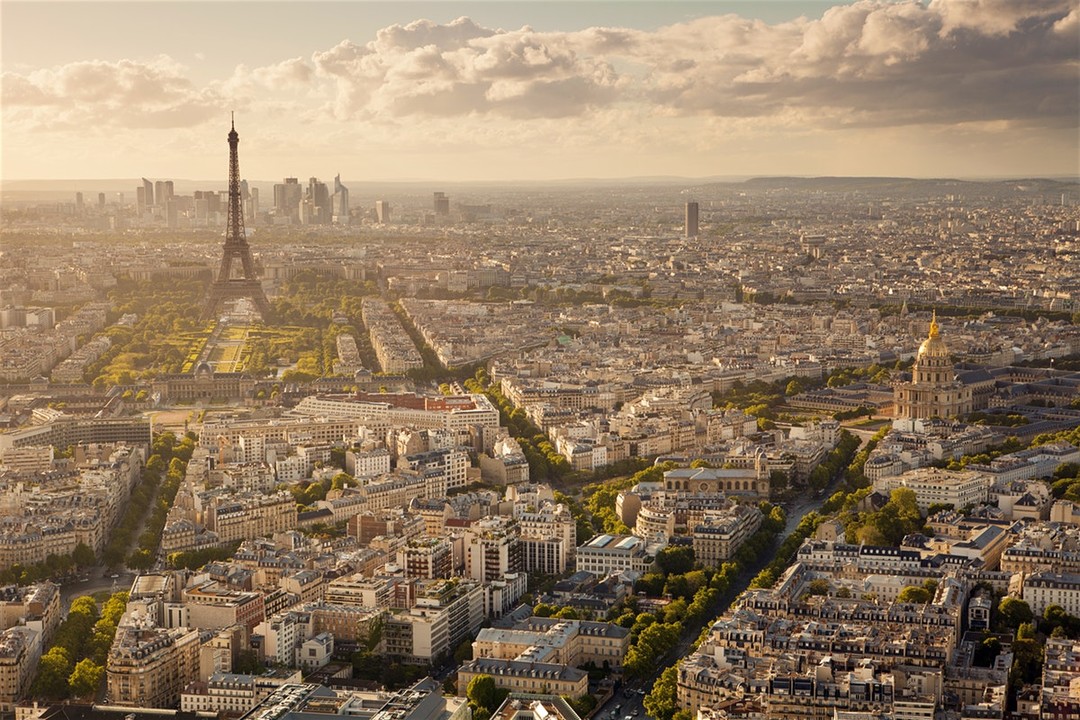 Is Kirkland's launch in Paris a game changer? 
October 29, 2018
Earlier this year, Chicago-headquartered international law firm Kirkland & Ellis ("Kirkland") announced record results for the 2017 financial year. Its annual revenue was $3.17 billion, an increase of 19% from the previous year, making it the world's largest law firm by annual revenue, according to The American Lawyer. What's most unusual about Kirkland however, is the profitability that it has managed to maintain whilst increasing its revenue so dramatically. In 2017, its profits per equity partner reached $4.7 million, an increase of 15% from the previous year.
Such eye-watering numbers typically result from advising on the most complex multi-jurisdictional matters that clients are prepared to pay 'through the roof' for. Kirkland has become a market-leader in sponsor-side Private Equity deals, winning regular mandates from the likes of KKR, Apax Partners and Bain Capital, it advises on high profile bankruptcy matters, such as the recent Toys R Us bankruptcy in the UK and it was ranked first for European M&A by deal value in Q1 2018, according to the latest "legal advisor league tables" released by Bloomberg.
This month, Kirkland has announced its plans to launch in Paris, with corporate partners Vincent Ponsonnaille and Laurent-Victor Michel, joining from UK Magic Circle firm, Linklaters, as their anchor hires.
Prior to this bold, strategic move, the Firm's Munich office was its only office in Continental Europe. Historically, Kirkland has concentrated its European efforts on its London office, where it has an impressive track record of landing some superstars of the English law legal market, such as its recent hire of David Higgins, a senior corporate partner from Freshfields.
Does this make sense in the current Paris market?
Private Equity in Europe's third largest economy is booming and the Macron government's pro-business policies will likely support further growth. French politicians voted just last week to cut the amount of tax that foreign private-equity firms pay on profits in a bid to tempt UK Fund Managers to relocate to France. It is also worth noting that European Private Equity funds raised a record $156.8 billion in 2017, so there is plenty of "dry powder" to sustain deal flow over the coming years. Many of Kirkland's existing Private Equity clients such as Apax Partners are increasingly active in France and Kirkland's stellar reputation in this area puts it in an excellent position to take advantage of the thriving market. French corporates have also been very active and in 2017 there were €209.1 billion worth of deals involving French companies, the highest level since 2007, according to data provider Dealogic. This reflects the renewed optimism within the business community since Macron's election in 2017.
The wider economic and political case for entering the Paris market is compelling and Kirkland's client base would likely benefit from them having a presence there in some key practice areas. The key question is whether Kirkland can compete for high-end international work with top-tier local firms, such as Bredin Prat and Darrois and with global firms such as Cleary Gottlieb, Weil Gotshal, Clifford Chance and Latham & Watkins, all of which have prominent offices in the French capital.
The Kirkland factor?
Kirkland's success in London has been partly as a result of high profile hires which are aligned with the Firm's client base and strategic aims and it seems to be taking the similar approach to its Paris launch. According to the Linklaters website, Laurent-Victor Michel has previously acted for clients such as Apax Partners, Goldman Sachs PIA and French corporate giants L'Oreal and Sanofi. Vincent Ponsonnaille, who is more senior and well known, has an equally impressive client list and he has acted for BC Partners, Apollo Global Management and Montagu Private Equity, to name a few. The opportunity to bolster its existing client relationships and to potentially gain access to the highly coveted CAC 40 clients would have been key factors for Kirkland when considering whether to expand its global footprint in Paris.
On the other hand, even if you have deep relationships and you're a trusted advisor at board level, clients still require firms to have a well-rounded platform before they can work on the most lucrative deals. As such, clearly more recruitment is needed for Kirkland's French operations to realise their full potential and it's likely that that will come in the form of additional corporate lawyers, complemented by teams in debt finance, capital markets and tax (the latter being critical in France). As is the case with many of their international offices, this approach should help them to achieve and maintain a high level of profitability.
What does this mean for the market?
The fight for talent in France is enormous at all levels. There is no doubt that Kirkland's compensation structure will quickly attract Associates and Counsels but it is likely to have to really flex its muscles in order to emulate its London strategy, by attracting some of the stars of the French market. In fact, there's lots of reports that the incredible corporate teams at the firms listed in this article didn't even blink when Kirkland came knocking.
Historically, the mid-market international players have been the most aggressive in the battle for talent. An example of this is McDermott Will & Emery which launched in 2012 and has since hired over 60 lawyers from a variety of competitor firms, under the stewardship of Jacques Buhart, which demonstrates that it is possible to build a significant presence in the French market in a short space of time using lateral recruitment. However, the higher end of the market has stayed relatively stable, with many of the top-ranked partners with access to the Parisian boardrooms remaining loyal to local firms like Bredin Prat and Darrois or to well-established international firms such as Cleary Gottlieb.
There have been a handful of moves in the upper echelons in recent years, for example, Olivier Diaz leaving Darrois in 2015 to join Skadden. Freshfields hiring a five-partner Private Equity team from Ashurst in 2017 also made some noises in the market (although Ashurst doesn't have the same cachet as raiding the Magic Circle).
Clearly, this is a bold move by a powerful Firm and one that will create all sorts of ripples in the market, for years to come.
About the author:
Crasner Consulting is a pre-eminent force in global legal search & consulting.
Headquartered in London, Crasner Consulting has considerable experience helping the boards of US and UK law firms to launch and build their operations around the world.
Nick Crasner has advised a number of the world's most prominent law firms on their international strategy and completed the subsequent retained searches to launch offices or recruit sizeable teams.
Nick Crasner is a fluent French speaker and one of the worlds most experienced search professionals for large scale deals and has an enviable track record for office openings and major team acquisitions in Continental Europe, the Middle East and Asia.