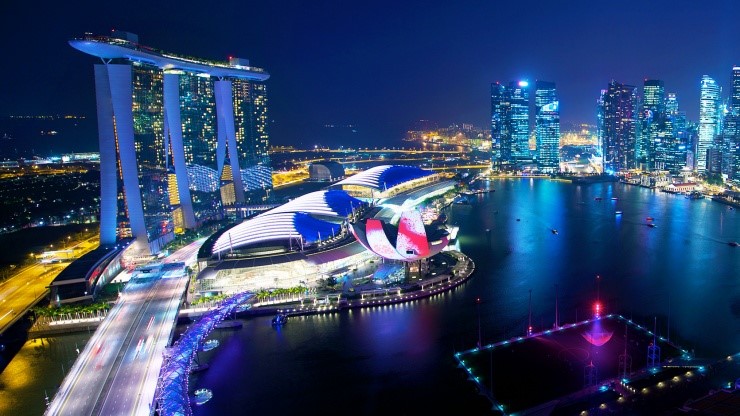 Crasner Consulting, a pre-eminent legal search and management consultancy firm, takes a deep-dive look at Singapore's legal market. As a rapidly developing jurisdiction, this article examines the market landscape, looks into recent international law firm lateral moves and makes predictions for 2020. 
Market Landscape:
Singapore has long been an important hub for international law firms. Blessed with political stability and a triple-A rated economy, the country is a clear gateway to Southeast Asia, especially for major international banks, corporates and professional services firms in the region.
Despite this positive landscape, Singapore has never quite beaten Hong Kong (which has long been the chosen headquarters of the Asia-Pacific legal industry) to the top of the pecking order in terms of importance for international law firms. This could however, slowly be changing.
Given its importance as a global financial hub in Asia and its historically liberal legal market, Hong Kong has always been the favored choice for international law firms. That said, since China regained control of the city in 1997, and specifically over the last 12 months of political unrest, international law firms are slowly becoming more unsettled by the stability of the region. It is also important to notice the efforts of China's President, Xi Xinping's to invest in other cities in 'The Greater Bay Area' of China, especially in Shenzhen, as opposed to Hong Kong, which is perhaps a worrying sign for world famous financial center.
Whilst we aren't seeing law firms shift operations or close down completely in Hong Kong, we are certainly seeing a shift in sentiment with regards to how law firms view other Asian markets, particularly Singapore.
Additionally, Hong Kong (and also mainland China) is beginning to suffer by trade sanctions set by the United States on the Chinese Government. For international law firms focusing on corporate and securities work, Hong Kong is becoming more difficult to navigate. Looking specifically at Mergers & Acquisitions, the statistics show that the value of China's M&A fell by 18% in the first six months of 2019 to US$264 billion, reporting the largest single-period decline over the last decade[1]. Private Equity and Venture Capital buyers also fell steeply in the first two quarters, with 46% fewer transactions and a 33% decrease in deal value[2].
Conversely, in Singapore, reports show that M&A deal value has increased by an outstanding 70.6%, January through to September. Although the number of deals slightly decreased, Singapore is attracting bigger deal sizes and accounts for over 50% of the M&A deals completed in the South-East Asia region[3]. The market is buoyant.
No one can disagree that Hong Kong and mainland China remain a melting pot for big M&A deals, but comparing the two sets of data, it's hard to ignore which market currently shows more optimism, prosperity and hope.
Recent Lateral Moves in 2019:
With over 130 foreign law firms now in Singapore and with the strong market conditions noted above, it has come as no surprise that 2019 has already been a very active year for international law firms operating in the city-state.
It is clear that international law firms are seeing huge opportunity in Singapore and the fight for talent has never been more prominent.
Here is a selection of 2019's most prominent lateral moves in the Singapore market:
‐         Banking and Finance Partner Andrew Brereton joined King & Spalding from Clifford Chance
‐         Debt Capital Markets Partner Philip Lee joined DLA Piper from HSF
‐         Infrastructure Partner James Harris joined Pinsent Masons from Hogan Lovells
‐         Corporate Finance expert Vanessa Ng joined Morgan Lewis from Fortis Law Corporation
‐         Ashurst hired Corporate Partner Waltter Kulvik from Sidley Austin
‐         Baker McKenzie hired Capital Markets Partner Kenny Kwan from Drew & Napier and Ashish Chugh from K&L Gates
‐         Funds Partner Joel Seow joined Morgan Lewis from Sidley Austin.
‐         Project Finance Partner Tessa Davis joined Morrison & Foerster from Linklaters
‐         Banking & Finance Partner Dominic Gregory joined BCLP from Ashurst's Tokyo office
‐         Baker McKenzie hired Capital Markets Partner Xavier Amadei from Linklaters
‐         Allen & Overy hired Capital Markets Partner Pallavi Gopinath Aney from Baker McKenzie
‐         Eversheds Sutherland hired Banking and Finance Partner Gerard Ng from Taylor Wessing
‐         Squire Patton Boggs hired Inhouse International Arbitration Partner Cameron Ford from Rio Tinto
‐         Morrison Foerster hire Project Finance Partner Jon Ornolfsson from Ashurst
‐         Withers hired Funds Partner Daniel Yong from Morgan Lewis
‐         White & Case hired Banking Partner Alexander McMyn from Hogan Lovells
‐         King & Wood Mallesons hired Finance Partner John Shum from White & Case
In addition to lateral moves, we have continued to see AM Law Top 50 Firms open offices in Singapore to capitalize on the wealth of opportunity that exists. Most recently, Cooley announced the launch of their Singapore office with Corporate Partner Ferish Patel from Gunderson Dettmer. This is the firm's fourth office in the Asia-Pac region, having recently opened their Hong Kong office in March.
Much of the above highlights very openly that international law firms are focusing their investments in building their Finance and Corporate Practices (M&A, Capital Markets and Private Equity) to capitalise on the increase in use of Singapore as market for transactions. For example, Baker McKenzie has ranked Singapore just behind Hong Kong as the most attractive location for transactions in Asia, as part of their Global Transactions Forecast for 2020.[4]
AM Law Top 50 Law Firms Currently not present in Singapore:
It is well documented that King & Spalding is the only Am Law Top 50 that doesn't have an office in Hong Kong.
In Singapore, it is a different story, whereby there are a number of Am Law Top 50 firms yet to establish a base in the city-state. These include:
–      Kirkland & Ellis https://www.kirkland.com
‐         Ropes & Gray https://www.ropesgray.com/
‐         Greenberg Traurig https://www.gtlaw.com/
‐         Sullivan & Cromwell https://www.sullcrom.com
‐         Weil, Gotshal & Manges https://www.weil.com
‐         Simpson Thatcher & Bartlett https://www.stblaw.com
‐         Paul, Weiss, Rifkind, Wharton & Garrison https://www.paulweiss.com
‐         Quinn Emanuel Urquhart & Sullivan https://www.quinnemanuel.com
‐         Cleary Gottlieb Steen & Hamilton https://www.clearygottlieb.com
‐         Wilmer Hale https://www.wilmerhale.com/en
‐         Paul Hastings https://www.paulhastings.com
‐         Goodwin https://www.goodwinlaw.com
‐         Winston & Strawn https://www.winston.com/en/
‐         Orrick, Herrington & Sutcliffe https://www.orrick.com
‐         Arnold & Porter https://www.arnoldporter.com/
‐         Covington & Burling https://www.cov.com
‐         McDermott, Will & Emery https://www.mwe.com
‐         Proskauer Rose https://www.proskauer.com
Given the current outlook in Singapore, it is no surprise that we are hearing more and more leadership teams talk about the market as an important and desirable jurisdiction to have, driven by strategic rationale which includes:
–      Deepening client relationships with global clients that have operations and thus need representation in Asia-Pacific;
–      Having coverage in a market that acts as an important gateway for Southeast Asia and especially to major economic hubs in the region, such as India which are rich in opportunity;
–      Accessing the growing transactional market, which is on an exciting trajectory;
–      Leveraging the opportunity in a region which is becoming more desirable and prominent for international arbitration
–      Mitigating the risk and uncertainty in Hong Kong.
Which law firms are winning the race for talent in Singapore?
It is clear from the above market analysis that US law firms are leading the race for talent in Singapore. These firms include King & Spalding, White & Case, Baker McKenzie, Morgan Lewis and Morrison & Foerster, all of whom have shown great desire to build in the city-state. UK firms are less active, but have still made prominent moves, albeit less frequent. The Magic and Silver circle firms featuring most.
In the last 12 months, Baker McKenzie has been at the very top of the hiring scene, which has also been similar in other markets, including in London where the firm has picked up hires from White & Case, Ashurst and Allen & Overy. The firm has been making big plays in its corporate business and it is paying off. The firm acted on behalf of retail giant LVMH at the end of 2018 on their acquisition of Belmond, which was an eye watering $3.3 million US deal for the French market, which was led by EMEA M&A Head, Stephane Davin. In Asia-Pacific, Baker McKenzie has a rich history, with a significant office in Hong Kong (150+ lawyers) and it is set to continue in the same vein over the course of 2020 and beyond.
On the flip side, Dechert remains small in Singapore with only a handful of lawyers (3 Partners and 11 lawyers) and Sidley Austin has seen two key defections from its Energy & Infrastructure business this year. Dechert, which has built a prominent Private Equity practice globally, has had a bumpy ride in the Asia-Pacific region, with a handful of major defections in the last 5 years, mainly in Hong Kong. Nevertheless, the firm continues to have one of the highest profile, leanest and profitable practices active in the market. Additionally, whilst Sidley Austin has lost a bit of ground in Singapore, it still remains a fundamental player in the Energy & Infrastructure space with Nicholas Grambas as a prominent figure for the practice in the region.
Looking Forward:
As we look to the coming years, the race for talent shows no sign of slowing down. It is clear that the market for lateral moves is getting stronger and much more strategic.
In our view, we foresee a number of key trends over the next 2 years:
‐         Office openings from a handful of AM Law Top 50 US firms;
‐         A war for talent in PE, both transactional and in the fund formation area;
‐         Expansion in support practices and firms build out practices to support the growth of their corporate practices.
‐         An increase in the fight for M&A lawyers in key sectors, such as Infrastructure, Energy, Technology, Transportation and Financial Services; and
‐         A growth in demand for International Arbitration and Disputes lawyers. We foresee an increase in post-M&A disputes.
Given the backdrop of political and economic instability in Hong Kong and mainland China, in 2020, we predict that we could see international law firms (especially the AM Law Top 50) begin to shift their focus to Singapore and South-East Asia. Whilst a global economic slowdown could act as a hindrance to strategic decision making, Singapore isn't to bear the brunt that other more developed nations could feel. For example, Singapore is predicted to still see north of $10 billion of M&A transactions in 2020.[5]
In terms of more specific firm predictions, it wouldn't be surprising if firms like White & Case make a big foray in Singapore in 2020. With an excellent Private Equity offering across its international offices, it would be a very interesting strategic choice if White & Case didn't replicate this with one or two big name Private Equity hires in the city-state, given the positive run the Asia-Pacific market has been on over the last 5 years. For example, in 2018, the Asia-Pacific market surpassed 25% of the global assets under management and reached and Private Equity's share of the Asia-Pacific M&A market rose 6% to 17%.[6] Good signs for any law firm considering investing in high quality Private Equity teams in Asia.
In addition, we foresee Morgan Lewis remaining aggressive on the hiring scene as it has done in other markets, including, in London where in 2018 where it scooped up teams from Herbert Smith Freehills and Pillsbury Winthrop Shaw Pittman. Lastly, expect Cooley to be aggressive to kickstart their offering targeting.
About the Author:
Crasner Consulting is a pre-eminent force in global legal search & consulting. Headquartered in London, Crasner Consulting has considerable experience helping the Boards and Management Teams of US and UK law firms to launch and build their operations around the world.
Mr. Robertson Co-Heads Crasner Consulting's Asia practice and works with the Partners on major assignments across the Asia-Pac region. Mr. Robertson delivers some of the highest caliber research, project management and execution on assignments for US and UK law firms.
Mr. Robertson has particular expertise working in the Singapore, Hong Kong, London and Paris markets and concentrates on Office Openings, Lateral Partner search, Practice Launches and Restructurings, where he is involved in helping US and UK law firms rebuild their practices.
Mr. Robertson is a thought leader and has written extensively on international legal markets.
[1] Prospects for China M&A unlikely to improve until 2020 at soonest – PwC's M&A 2019 Mid-Year Review and Outlook https://www.pwchk.com/en/press-room/press-releases/pr-190819.html
[2] Prospects for China M&A unlikely to improve until 2020 at soonest – PwC's M&A 2019 Mid-Year Review and Outlook https://www.pwchk.com/en/press-room/press-releases/pr-190819.html
[3] Singapore M&A soars 70.6% to US$88.3b in 2019 to date despite fewer deals: Refinitiv https://www.businesstimes.com.sg/banking-finance/singapore-ma-soars-706-to-us883b-in-2019-to-date-despite-fewer-deals-refinitiv
[4] Global Transactions Forecast 2020, Baker McKenzie https://www.bakermckenzie.com/-/media/files/insight/publications/2019/gtf-2020/gtf2020_factsheet_singapore.pdf?la=en
[5] Statista, Value of cross-border M&A transactions in Singapore 2014-2021 https://www.statista.com/statistics/911407/singapore-value-of-cross-border-mergers-and-acquisitions-transactions/
[6] Asia-Pacific Private Equity Report 2019, Bain & Company https://www.bain.com/insights/asia-pacific-private-equity-report-2019/