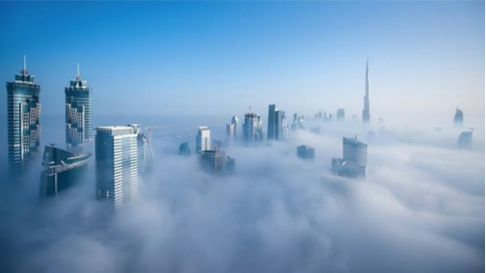 Crasner Consulting takes a close look at Dubai as a legal hub and explains why law firms are setting up office in the second largest Emirate
Introduction
Law firms have been racing to the Middle East for many years. Amidst the unstable geo-political climate in certain parts of the Middle East region, Dubai prevails with its stable government, good rule of law and its ability to continue to be a hub for regional and international business.
Of all the possible places to do business in the region, perhaps the most lucrative is Dubai. Dubai presents a unique proposition to any law firm looking to expand as it is a dynamic, vibrant centre of business. Given the excellent living conditions, world class infrastructure and the abundance of talented people, Dubai is a natural home for international companies looking for a regional base. While Bahrain and Qatar continue to make inroads on the legal market, their domestic economies and international reach are too small to compete at a significant level. In contrast to much of Europe, Dubai's general economic landscape since the 2008 Financial Crisis has been promising. Law firms continue to follow their clients into Dubai and invest heavily in human capital. However, launching or expanding in Dubai is not without its risks.
Which strategy?
Before launching an office in Dubai, a law firm needs to develop a strategic plan, decide on the type of clients it will cater for and what type of work it wants to do. This includes identifying target practice areas and ensuring that the Partnership and Board fully support the motives for expansion.
One of the main considerations in this regard relates to the size of the market. International law firm management often do not realise how small Dubai's legal market is. According to the Government of Dubai Legal Affairs Department, Dubai has only 56 law firms with an active license to practice. In comparison, New York City has 1059, while Hong Kong and London have 779 and close to 2000, respectively.
Reputation is key. If a law firm makes a strategic miscalculation or its brand is not clearly identifiable, it could be stuck with a stigma that may be nearly impossible to shake off in the future. Law firms in more sizeable financial capitals can rebrand and change overnight. But in Dubai, it's much harder to make a comeback after a failed first attempt at entering the market. Law firm management should therefore place great focus on the details including the location of their offices, the professionals they hire, their marketing strategy and their general perception in the domestic and international market.
Geographical Significance
Many law firms debating whether to open an office in the Middle East, are generally faced with a choice between Dubai or Abu Dhabi. The two largest cities in the United Arab Emirates serve two very different purposes. Law practices in Abu Dhabi tend to be government related entities and therefore have to be locally focused. In contrast, law firms setting up in Dubai have a regional and international emphasis, while Riyadh is the capital city of the largest regional economy, Saudi Arabia. Offices in Riyadh, Qatar and Bahrain are often second or third offices, unless they have a specific client to follow.
While firms such as Allen & Overy, White & Case, Clyde & Co and Reed Smith have presence in both Dubai and Abu Dhabi, firms are generally attracted to one or the other according to their own individual merits. While Dubai may house many banks, insurance, financial and legal services, Abu Dhabi is the largest Emirate and the federal capital of the UAE, housing many sovereign wealth funds and the largest oil reserve deposits in the United Arab Emirates. Government and sovereign wealth funds have historically preferred their lawyers to be on the ground as opposed to watching the work be farmed out to other geographies, including Dubai. However, this is changing as the clients become more sophisticated. As a result, the choice has largely been won by Dubai. Addleshaw Goddard's head of Dubai Office, Andrew Greaves, attributes this to the fact that Dubai "is a regional hub for legal services" going on to note that, due to the United Arab Emirates' excellent transport links, law firms can see clients based in the Gulf Cooperation Council, North Africa and India with relative ease. Dubai's popularity amongst international law firms continues to prosper.
In comparison, Abu Dhabi has gained more traction as a law firm destination after licensing requirements were eased in 2007, eliminating the need for international law firms to find a local sponsor to set up. The Emirate has also benefited from opening its own financial free zone, the Abu Dhabi Global Market (ADGM). Abu Dhabi, however, remains a mixed bag. On the one hand, the city has become a hotspot for international law firms with specialised sovereign wealth work and energy practices. On the other, Abu Dhabi has witnessed tough competition for a limited supply of work, exacerbated by high rental costs. As such, there has been a mass exit of international law firms over the past couple of years. Herbert Smith Freehills, Baker Botts, Latham & Watkins and Simmons & Simmons are some of the firms that have closed up office in Abu Dhabi over the past year.
Another of Dubai's merits is found in The Dubai International Financial Centre (DIFC) opened in 2004, which has attracted many businesses over the years due to its lenient tax structure. The DIFC currently has over 1000 registered business including 21 of the world's top 25 banks and 6 of the top 10 insurance companies. There is no taxation on profit or income in the DIFC, no custom duties and 100% foreign ownership is permitted. However, opening an office in the DIFC requires a license from the Dubai Ruler's Court as well as a commercial licence from the DIFC. Arguably, opening an office on this terrain is not necessary, as it can be a more expensive than 'onshore' Dubai. For example, the UK headquartered law firm Clyde & Co, which had been licensed onshore since 1989, moved in to the DIFC in 2009, but subsequently closed its office in 2012, relocating 30 employees back to their offshore base. International law firms in Dubai have been focused on capital markets (particularly Islamic finance), arbitration and dispute resolution, real estate, projects, shipping and construction with key growth areas in financial services and tourism. Accordingly, construction, hotels and leisure are also major areas of concentration. However, litigation continues to be an untapped market as only Dubai nationals are permitted to appear in local courts. As a result, most of the international law firms that have opened offices in Dubai have a combination of Arabic speaking lawyers and foreign qualified lawyers. This balance cannot be emphasised enough and is key to the long-term success of any law firm launching or expanding into the region.
A few years ago, many questioned the quality of the talent pool in Dubai. Today, those fears are gone. The region has become less transient, with more attorneys deciding to stay and develop their careers in the Middle East. As a result, competition for talent has become fierce as the opportunities for law firms to grow are evident to all that have practiced in the region.
With the broader infrastructure investment and development planned in the region, as well as the success of Dubai winning the World Expo 2020 and Qatar hosting the 2022 FIFA World Cup, the region is expected to see immense growth in real estate, construction and project finance.
Advantages and Disadvantages of expanding into Dubai
Advantages:
Dubai as the strategic centre: Dubai is a very strong hub, not just for UAE work, but for the entire region, serving as an entry point into Africa and Asia.
Dubai continues to grow as a banking hub, connecting Europe, Africa and the Middle East. Its excellent regulatory systems and standards has resulted in many investors shifting base to the UAE.
Dubai is one of the most liberal areas in the Middle East. While there are certain local and cultural sensibilities all firms need to be aware of, 80% of Dubai's population are expatriates and therefore benefit from a progressive mentality which is attractive international law firms.
In comparison to firms entering the market 20 years ago, new entrants have the added advantage of a stronger and multi-cultural talent pool. This comprises of Middle-East-based expatriates who understand the local market and a growing number of talented regional legal professionals.
Unlike many other countries in the UAE, English is widely spoken in Dubai by the local population and the business world. Therefore, there is no hindrance towards the establishment of new overseas business relationships.
Disadvantages:
Potential new entrants must be aware that licencing regulations are strictly applied. Firms must first concretely decide whether they want to be in the DIFC or offshore, as they have to obtain a licence from the Ministry of Legal Affairs and a further DIFC licence if they decide to practise in that area. This can be a lengthy process so sufficient time must be taken into account in the firm's strategic planning.
Whilst there is a strong talent pool, it is still rather small. As such, competition for the best talent will be fierce.
Resources for Dubai launch
More than most international hubs, an international law firm will need to instruct a local law firm to help with the set up. One of the most well-regarded local firms in Dubai and UAE Firm of the Year 2015 (IFLR), Al Tamimi & Co, acknowledges the importance of local know-how in their recipe for success in the region:
"Our core strength is our people and the diversity of their experience and local knowledge. Our reputation for excellence and regional experience extends beyond our network of offices…As a firm, our ability to practice local law in each of these jurisdictions – and the ability of each of our licensed litigators to have rights of audience before local courts – is a unique strength that truly sets us apart from our competitors."
Any law firm should implement its local resources to help with the financing of launching or expanding an office in Dubai. The best resources are firm lawyers who are on the ground or lawyers who have worked in the region. These key contacts will have first-hand experience with Middle East lawyers, will understand the market and regional sensibilities and will also be acquainted with many other key individuals.
The time frame for planning and implementing a new office must not be underestimated. The practicalities of market research, obtaining the necessary consent to expand, finding suitable office space as well as searching and recruiting new talent is very time consuming. It is therefore unlikely that Partners can be consistently involved in the project together with running their own successful practices and dealing with client demands.
The Talent War
Everyone knows someone in Dubai. A huge number of lawyers at US or UK firms have a friend or former colleague who has moved to Dubai. These lawyers are excellent sources for local insight and market knowledge. Along with their legal understand, they can guide the expanding law firm to the best networking events and restaurants as well as the most appropriate areas to live and work in.
The competition for talented Partners is enormous and the market is more aggressive than ever before. As a result, strategic recruitment of Partners is key. There are a wide number of contingent legal recruitment firms that focus solely on associate recruitment. Yet, unlike more established markets, there's a very small number of retained search firms in Dubai. For example, Russell Reynolds, one of the global top 5 search firms according to Executive Grapevine, has only one full-time consultant in Dubai, compared to 51 consultants in New York – is a testament to the infancy of executive search in Dubai.
Whilst individuals at a law firm may know many of the potential candidates in Dubai, they will also be aware of the competition that the firm will face. A law firm can either actively retain a search firm to carry out a search or they could wait for contingent recruiters/individuals to contact them on an opportunistic basis following the announcement of the launch.
Retained search would provide a law firm with a good pool of candidates and give a full picture of the market. Involving a dedicated intermediary would also give the firm the opportunity to meet with targets that are not 'actively' on the market creating a dynamic whereby the firm ends up with a larger pool of stronger individuals able to join the Dubai office in a timely fashion.
Contingent recruitment would give the law firm potential candidates but not necessarily a full picture of the market. Certain target candidates may not be receptive to this method, effectively reducing the talent pool and limiting options. Since this type of recruitment is done on an opportunistic basis, no clear timeline is in place.
There have been a number of recent entrants into the Dubai market that lacked a clear strategy have consequently put the longevity of their firm at risk. For example, Andrews Kurth, a US firm that entered the market about a year ago, planned its entry via known-acquaintances and through a tie up with a pre-established boutique (Hugh Fraser International Legal Consultancy, HFI). Whilst this was a quick entry into Dubai, the firm had not developed any traction and was not well known in the region. What seemed to be a logical extension of Andrew Kurth's energy practice and a platform for future growth out of a principal hub for international energy transactions, became a move that delivered far below expectations. The firm has yet to be ranked in Chambers and Partners Middle East Energy and it seems the decision to hastily merge with HFI and choosing not to relocate any Andre Kurth lawyers to the Dubai office was a strategy lacking the depth required when making a move into this market.
Entering any new market has its risks but the unique make-up of the Dubai legal workplace calls for a more focused plan. Once a firm has established the 'where' and the 'how' of a new office launch, the most crucial step is creating a good team that works well together and who can ensure client satisfaction. If a firm enters the market haphazardly it is incredibly costly, as compensation packages in Dubai are particularly high (as they usually include a housing allowance). Although Dubai is a vibrant market, success is certainly not guaranteed, proved by the several law firms who have recently closed their doors. However, a sound strategy lessens the risks of failure.
Conclusion
Dubai is a superior hub for the wider Middle East region. Due to its excellent infrastructure, Dubai offers a progressive legal platform for international law firms looking to expand their capabilities in the Middle East. Lawyers have been able to divert business from Saudi Arabia and Abu Dhabi, whilst benefitting from increased regional transactional activity. With the right strategy, an office in Dubai can open an international law firm to the entire Middle Eastern region and offer exceptionally lucrative returns. Furthermore, there is additional potential to use Dubai as an access point into Africa and South Asia which strengthens its stance as an international legal centre. Asian contractors, banks, companies and investors also use Dubai as a focal point, meaning that there is a strong and increasing demand for legal services. In general, the most successful firms do international work from Dubai and have strong market recognition for a particular practice area. The only firms who do not operate with this strategy are the Magic Circle firms who carry a great deal of cache for the local client base. Given the current boom in Dubai and the UAE as a whole, with a focused strategy there has never been a better time to gain a foothold in the Middle East.
About the Authors:
Nick Crasner is the Founder of Crasner Consulting, a leading legal search and consulting firm based in London. Should you have any questions or comments on this memo, you can contact Nick by ncrasner@crasnerconsulting.com